Whitepaper Abstract
Software development toolkits (SDKs) are now used by almost every CAD/CAM vendor in one form or another. Popular applications included 3D geometric modeling, data translation, visualization, toolpath generation and simulation. Why are SDKs so popular in the CAD/CAM industry? This white paper takes a look at SDK technology, the benefits and return on investment.
What You Can Expect From This Resource:

What exactly are Software Development Toolkits?
Why should you use SDK technology?
The benefits of using SDKs
The common pitfalls when using SDKs, and how to avoid them
Examples of SDK technology
Real-world applications and example industry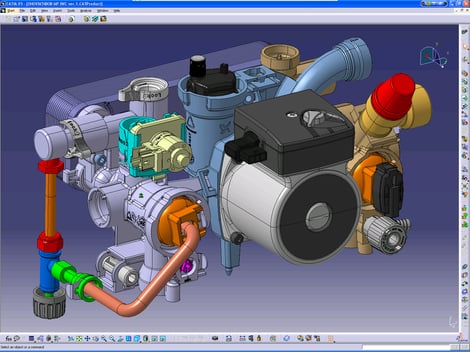 Spatial Corp.
A partnership with Spatial brings 30 years of 3D modeling experience to your team. Trust the industry pioneer to help you overcome technical challenges, reduce your risk, and get your product into the marketplace faster.
Working with Spatial to develop your 3D modeling application:
Accelerates your time to market
Brings you 30 years of industry expertise
Helps you overcome challenges quickly
Lets you benefit from decades of process refinement
Delivers insight to help lower your risks
Learn more about Spatial's SDKs, 3D Software Components and how they can help you.