Whitepaper Abstract
Over the last few years, the Computer Numerically Controlled (CNC) machining industry has been facing a dual challenge: a growing demand for machined parts and a shortage of qualified machine operators and programmers. With both issues, the demand and the shortage, getting worse, the industry needs a solution. Ideally, the productivity of machine operators would rise so that they could run more CNC machines. Then it would require introducing deeply automated machining, in other words, a move from Computer Added Manufacturing (CAM) to Automatic Computer Added Manufacturing (ACAM).
What You Can Expect From This Resource:

What is Automated CAM and what does it entail?
What are the processes that need to be built to enable ACAM?
How CGM Modeler and 3D InterOp support ACAM enablement.
Model requirements for ACAM.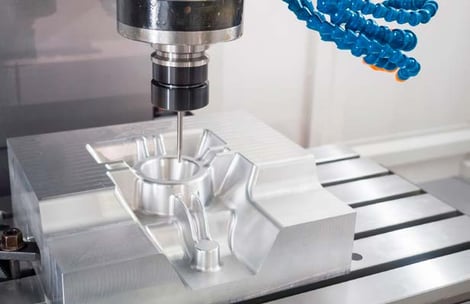 Spatial Corp.
A partnership with Spatial brings 35+ years of 3D modeling experience to your team. Trust the industry pioneer to help you overcome technical challenges, reduce your risk, and get your product into the marketplace faster.
Working with Spatial to develop your 3D modeling application:
Accelerates your time to market
Brings you 35+ years of industry expertise
Helps you overcome challenges quickly
Lets you benefit from decades of process refinement
Delivers insight to help lower your risks
Learn more about Spatial's SDKs, 3D Software Components, and how they can help you.