How to successfully develop, deploy & support 3d applications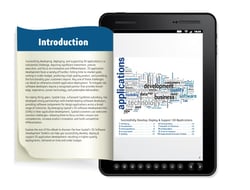 This 24 page eBook will help you to discover how 3D software development toolkits can help you successfully deveop, deploy & support 3D application development — resulting in higher-fquality deployments, delivered on time and under budget.
Successfully developing, deploying, and supporting 3D applications is a substantial challenge, requiring significant investment, precise execution, and focus on innovation and differentiation.
3D application development faces a variety of hurdles: hitting time-to-market goals, coming in under budget, producing a high quality product, and providing the functionality your customers require. Any one of these challenges can derail an otherwise smooth application deployment.
In this eBook you will learn how to:
Future proof 3D software applications by leveraging hardened and industrilized 3D solution development toolkits
Improve design quality on a proven foundation
Accelerate development by freeing developers to focus on features that provide market differentiation