eBook Abstract
For much of its history, enterprise software development was driven by companies wanting to modernize their old processes for design, simulation, or manufacturing. Companies recognized that the power of computing could improve their processes, but they were unaware of the best ways to accomplish that. However, in the late 1980s, smart software engineers realized that there is a better way to do things and came up with the idea of Application Lifecycle Management (ALM).
Topics Discussed in This Resource:

What is Application Lifecycle Management?

Why Application Development Lifecycle Management Is Important

The 5 Routes of 3D Application Development
How Developing Software is Like Building a House
Maximizing the Lifespan and Value of an Application

Standard Application Lifecycle Management
Improved Model for Application Lifecycle Management

The Three Pillars of a Trusted Partner
ALM in Your Organization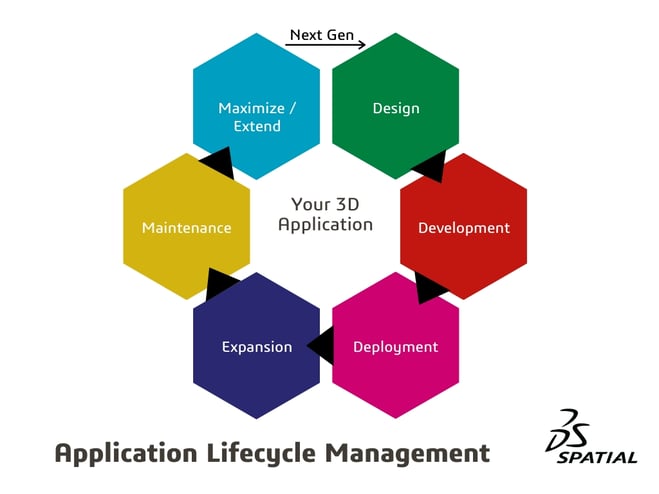 Spatial Corp.
A partnership with Spatial brings 30 years of 3D modeling experience to your team. Trust the industry pioneer to help you overcome technical challenges, reduce your risk, and get your product into the marketplace faster.
Working with Spatial to develop your 3D modeling application:
Accelerates your time to market
Brings you 30 years of industry expertise
Helps you overcome challenges quickly
Lets you benefit from decades of process refinement
Delivers insight to help lower your risks
Learn more about Spatial's SDKs, 3D Software Components, and how they can help you.