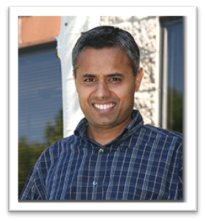 Spatial component libraries are used by a variety of applications ranging from CAD, Shipbuilding to Fabrication & Measurement applications. One of our primary goals with each release is to provide functional enhancements which improve the workflows of applications using Spatial libraries.
The new functionality and enhancements in this release represent our continued commitment to increase the value of your investment in components for data reuse and 3D application development from Spatial.
3D InterOp
A significant roadmap driver for our 3D InterOp product line is to enable CAD data re-use for downstream engineering applications. 3D InterOp R25 SP2 continues the trend by not only delivering product enhancements, but also producing high quality geometry to power 3D ACIS, CGM and Parasolid based applications for Design, Analysis, Manufacturing & Measurement domains.
CAD File Formats
R25 SP2 allows 3D InterOp-enabled applications to support the latest version of CAD files from CATIA (CATIA V5-6 R2015), SolidWorks (SolidWorks 2015) and NX (NX 10). Along with the support for the latest CAD file formats, 3D InterOp R25 SP2 provides significant improvements in support for manufacturing holes and thread features.
CAM Applications
CAM applications using 3D InterOp R25 SP2 can take advantage of hole and thread attribute improvements in optimizing their manufacturing workflows. Engineering applications relying on import / export of coordinate systems and layer information will see significant improvements in our ability to handle and communicate this data across a variety of file formats supported by 3D InterOp.

UConnect
The previous release we introduced a completely brand new interface "UConnect" in 3D InterOp allowing applications access to selective data containers from CAD formats. Applications can now import product structure, tessellated data, exact geometry, and PMI data containers selectively or independently of each other. Applications using UConnect will find additional interfaces, enhancing their selective import of user defined attributes, and material properties from different CAD formats supported by 3D InterOp.

CGM
With this release of CGM, applications will notice improvements to our current support of feature recognition. CAM applications can now optimize their path planning by extracting the various features supported by our feature recognition. Recognition of these features are also driving CAE applications to implement de-featuring where features can be recognized / removed for model simplification. Along with feature recognition enhancements, the CGM kernel in this release also provides improvements for topology tracking and querying the results of CGM operations.
For detailed information on all these changes and functional improvements across different product lines, please refer to our release notes:
Release notes for CGM R2015x B5 SP1 are included in the download packages.
Best regards,
Vivekan Iyengar
VP of R&D, Spatial Corp