The 3D Insiders' European Forum 2015 will be held October 14 - 15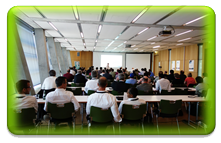 Venue: Eurostars Grand Central
Location: Arnulfstrasse 35 - 80636 München, Germany
Date: Wednesday October 14 - Thursday October 15, 2015

Registration is Now Open!

This educational event will focus on technical discussions that will help you implement best practices, experience new capabilities in the software, and customize our software to achieve your goals. Discover what is new at Spatial, learn about the latest features, and gain insight about future product plans. Talk and work directly with Spatial technical experts, product managers and executives. Share your requirements for success.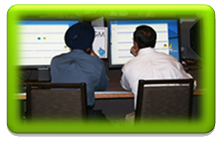 Hands-on Training Classes Will be Available! To maximize your experience be sure to come prepared – bring your development environment – yes, your laptop, software and tools. Of course, bring your ideas and questions too! We want you to be able to implement and explore the cool, new capabilities, plus learn about other new technologies and tips.

Hands-on development experience
Direct access to Spatial developers for technical questions and answers
Learn about new technical product details
Discuss your needs with Spatial product managers
Influence product road maps and company direction
Develop personal relationships with Spatial employees and your peers
Talk and work directly with Spatial's developers, product managers and executives
Schedule one-on-one sessions with Spatial executives, product managers, and developers

Please note that you will need to book your hotel room in advance – Please click on link to book as soon as possible!
The room rate is €149 single rate (plus taxes, etc) and €169 double rate. Spatial's special event discounted rates are available to those that want to stay 2 days prior and 2 days post.
Book your hotel room before July 21 to receive Spatial's Corporate event pricing.
Instructions to reserve hotel:
Download the attached PDF
Complete the form
email to: reservierung@eurostarsgrandcentral.com

Reservations can also be made through fax or phone:
Fax: +49 89 51 65 74 189
Phone: E-Mail: +49 89 51 65 74 1803
Keep up to date on the latest for the 3D Insiders' European Forum including agenda postings by visiting our website: www.spatial.com
Save the date for Spatial's Annual Event. We look forward to seeing
you!