Registration
*Regular Registration begins July 31, 2015, €350 for the first registrant from a company and €199 for each additional registrant from the same company.
Registrants will be invoiced directly following registration. Payment will be due upon reciept.
Hotel
Please note that you will need to book your hotel room in advance – Please click on link to book as soon as possible!
The room rate is €149 single rate (plus taxes, etc) and €169 double rate. Spatial's special event discounted rates are available to those that want to stay 2 days prior and 2 days post.
Book your hotel room before July 21 to recieve Spatial's Corporate event pricing.
Instructions to reserve hotel:
Download the attached PDF
Complete the form
email to: reservierung@eurostarsgrandcentral.com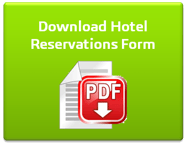 Reservations can also be made through fax or phone:
Fax: +49 89 51 65 74 189
Phone: E-Mail: +49 89 51 65 74 1803
Keep up to date on the latest for the 3D Insiders' European Forum including agenda postings, by visiting our website: www.spatial.com
* VIP discount applies to the regular registration fee.